Het concept
Given the fact that, these days, fine sushi restaurants are as numerous as French fries, reaching the top of this category is no small achievement. In most cases, and as long as you're got high quality cuts of raw fish, sushi is sushi. Much depends, then, on what you do with it, and where it's done.
Restaurant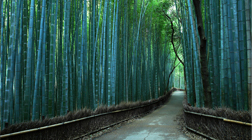 A stylish atmosphere makes you feel you're deep in the heart of Tokyo.
Sushi Palace offers detectable extras you'll find nowhere else in the city. Maybe it's the "palace sauce", or the chefs' artful use of cucumbers, lime or half a dozen other ingredients most establishments never bother with.
Delivery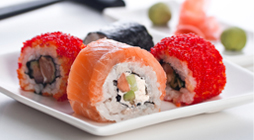 Sushi Palace has a substantial selection of sushi and sashimi.
Hardcore fans of raw fish will appreciate the very fresh sashimi selection. If, like us, you like rice and prefer sushi to sashimi, there is an extensive repertoire of nigiri and maki rolls. But the reason to order at sushi palace is for the specialty rolls, each as artfully prepared as a modernist painting.
Bestel telefonisch
03 689 10 19
NIEUWS
Dit zijn onze openingsuren voor de feestdagen. Gelieve hier rekening mee te houden en uw bestelling zo snel mogelijk door te geven.

24/12: tot 20u
25/12: GESLOTEN
31/12: tot 20u
01/01: tot 20u

Alvast prettige feestdagen, geniet er met volle teugen van!

- Sushi Palace Team